About Elizabeth Ann Quirino
Hello and welcome to The Quirino Kitchen! If you're a fan of Filipino food, I'm here to help you with over 1,000 recipes for breakfast, lunch, dinner, and snacks in between. Whether you're a newbie or a pro, I've put together Philippine favorites, Asian dishes and family recipes with easy instructions and ingredients always available in markets near you. These are mostly recipes I grew up with in the Philippines, cooked by my Mom, with produce my Dad planted in our farm. I have transformed these classics into many delectable meals in my American kitchen.
To see more, check out my Recipe Index. Follow me on Facebook, Instagram, Pinterest, Twitter.
Sign up for a FREE subscription to this site. New recipes weekly!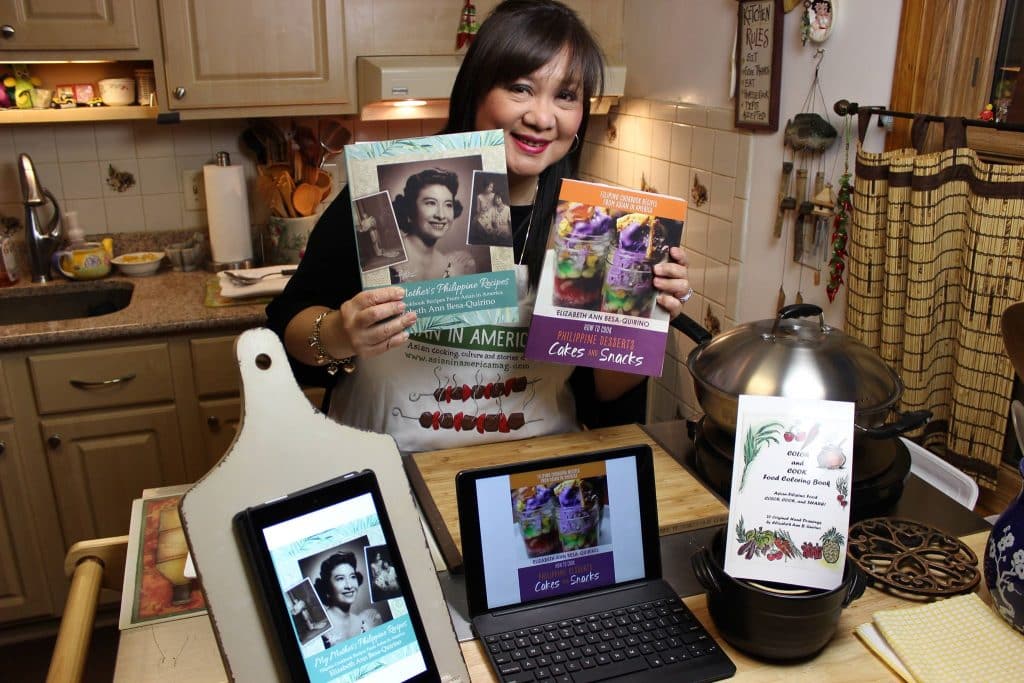 Elizabeth Ann Besa-Quirino is a cookbook author, an award-winning journalist, food writer, correspondent, a previous college professor and former ad agency copywriter/creative director. She blogs and develops recipes about Filipino home cooking on her popular website The Quirino Kitchen (thequirinokitchen.com)
She is a multi-award winner of the Plaridel Writing Awards for excellence in journalism, given by the Philippine-American Press Club in San Francisco, California, and is the recipient of a Doreen Gamboa Fernandez Food Writing Award for her essay, "A Hundred Mangoes in A Bottle." She was named as one of the FWN Filipina Women's Network 100 Most Influential Women of the World.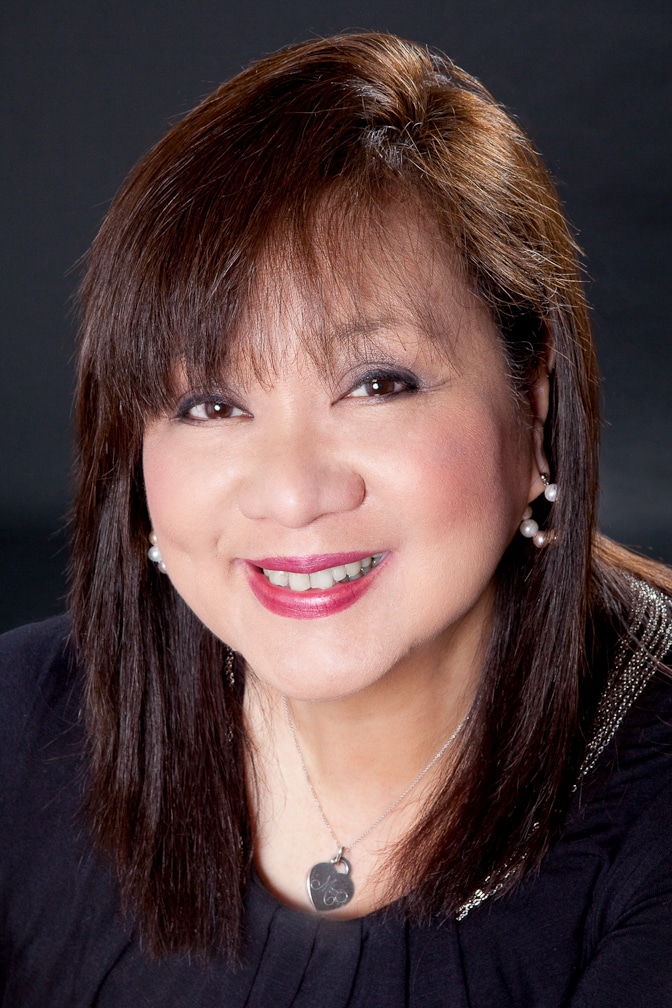 She is a contributor for Simply Recipes; and is a correspondent for Positively Filipino, a premier online magazine. Her writing has been published on BooksByWomen.org; WriterCEO; FOOD Magazine by ABS-CBN Inc.; Rustan's Sans Rival magalogue; and Philadelphia's Quirk Books DIY blog. She has appeared on the TV network KACL-LA 18's "Halo-Halo with Kat Iniba," which aired in California and Hawaii. Find some of Betty Ann's essays on Medium.com, too.
Betty Ann, as she is fondly called, was born in the Philippines and raised in Tarlac province, where her way of life was molded early on by her parents' farming and agricultural business. Her childhood home was well known to friends and family as the 'home along the highway', a welcome stopover conveniently halfway between Manila and Baguio. She learned to cook from her mother, Lourdes "Lulu" Reyes Besa, who made dishes from the fresh produce grown by her father, Gualberto Besa in their backyard and farm in Tarlac. Memories of these special meals were the inspiration for her three cookbooks: Instant Filipino Recipes and My Mother's Philippine Recipes, and How to Cook Philippine Desserts: Cakes and Snacks (Amazon.com).
She has also co-authored the history book Statesman and Survivor: Elpidio Quirino, 6th President of the Philippines, and created, illustrated and published Color and Cook Food Coloring Book on original Filipino food art. All her books are available on Amazon.com.
Based in New Jersey, USA, Betty Ann is a member of the International Association of Culinary Professionals (IACP). She serves as a member of the Board of Advisers of the President Elpidio Quirino Foundation. Betty Ann travels often back to her home in Tarlac city, in the Philippines, and throughout Asia in search of traditional recipes and stories about culture, history and personalities. She is currently getting ready to launch her next book, Every Ounce of Courage, a memoir with Filipino recipes.
*For more about Elizabeth Ann Besa- Quirino's Press and Awards click here.