Hello, friends. I am Elizabeth Ann Besa-Quirino. The recipes that I feature on this website are all cooked by me. They are dishes developed by me, inspired by my late mother and grandmother, or adapted from cookbooks I like, curated websites, or publications, all properly attributed.
Each recipe I post has been thoroughly cooked and kitchen tested. Every photograph on this blog and in my cookbooks are taken by me, unless specified otherwise. I personally do the ingredient purchases, food styling and props design of my food photos published here and in my books.
No solicitations please. I am not accepting guest contributors at this time.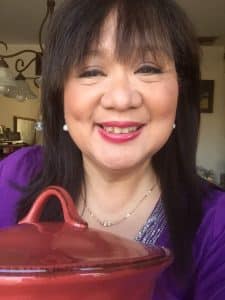 If you have any need for my writing services, recipe development, or social media collaboration, I look forward to working with you to build your brands or your own sites. You can reach me using the contact form below or email me directly at [email protected] to discuss my fees and specifications.