Books by Elizabeth Ann Besa-Quirino
Instant Filipino Recipes: My Mother's Traditional Philippine Food In a Multi-Cooker Pot is a collection of 36 recipes, kitchen-tested in the author's own Instant Pot multicooker. These are traditional Philippine dishes adapted for an American kitchen, cooked in half the usual time in the Instant Pot, and yielding perfect results. It's mom's dishes cooked the modern way without losing the soul of a Filipino mother's cooking.
Try new flavors from a classic cuisine. Cook from this collection of traditional Filipino recipes transformed to today's dishes in an American kitchen. Award-winning journalist, author and recipe blogger Elizabeth Ann Besa-Quirino.
Learn More[/one-half-first]
[one-half]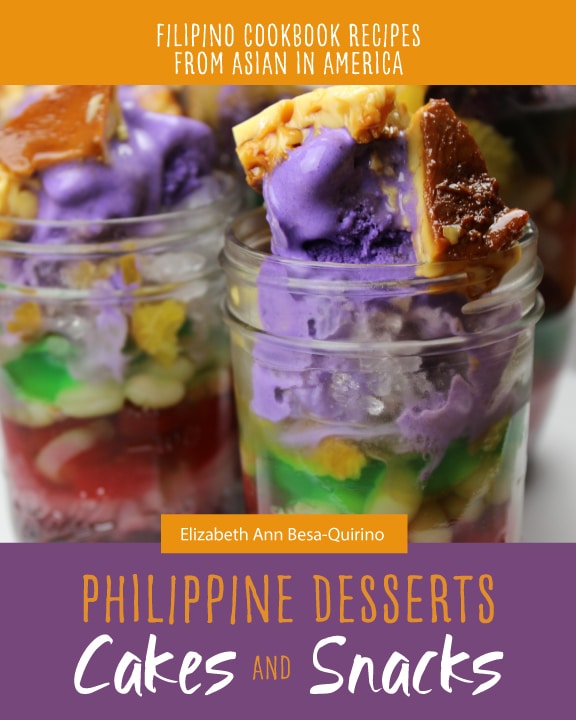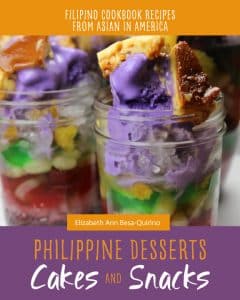 If you love a sweet ending to meals, then this cookbook is for you. Elizabeth Ann Besa-Quirino presents 30 all-time favorite Filipino desserts transformed from traditional heirloom recipes into modern treats in her American kitchen.
Learn More[/one-half]
A collection of selected quotes from Elpidio Quirino, 6th President of the Philippines (1948-1953) in commemoration of the late President Quirino's 125th birth anniversary.
Learn More[/one-half-first]
[one-half]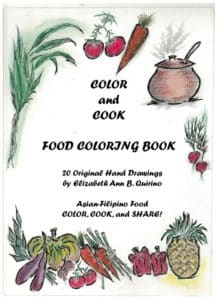 Relax and unwind with this unique, adult Food Coloring Book to color and share the sheets. Filled with over 20 original hand-drawn art by Elizabeth Ann B. Quirino.
[/one-half]