Ilocano Poqui-Poqui, Eggplant Hash with Eggs and Tomatoes
As an Amazon Associate and member of other affiliate programs, I earn from qualifying purchases.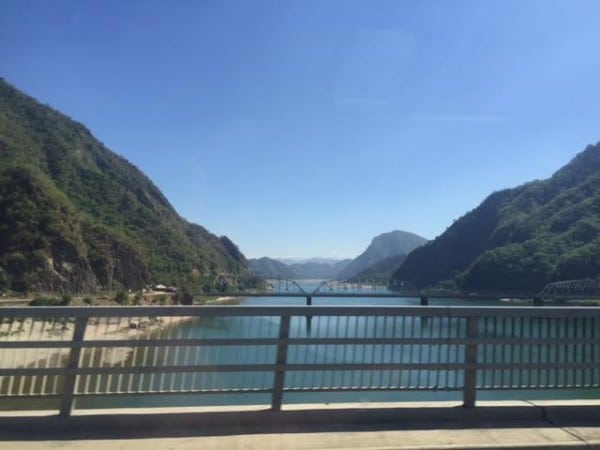 What happens in Vigan doesn't stay in Vigan. The memories follow us like when I cooked the Ilocano Poqui-Poqui, Eggplant Hash with Eggs and Tomatoes. We were in Vigan City, a UNESCO World Heritage City in the province of Ilocos Sur a few weeks ago. I mentioned a few blog posts ago that we flew from the USA to the Philippines for 20 hours, then drove ten hours by car and reached our destination to celebrate with our Quirino family. It was the 125th birth anniversary of Elpidio Quirino, 6th President of the Philippines. If you recall, I mentioned Lolo Elpidio is the grand uncle of my husband, Elpi, who was named after the late President.
Before the long trip to our homeland and family roots, I started writing an article about holiday foods with Ilocano flavors. The article was half written when we traveled to Vigan. I wanted to experience firsthand the cuisine and the culture of this vibrant city north of Manila, the country's capital. I had talked to aunts and cousins about favorite Ilocano dishes the Quirino family enjoyed during the holidays. But there was nothing like experiencing up close the crisp Vigan empanada, the robust and tangy Vigan longanizas (cured pork sausages) or even the Vigan bagnet, the Ilocano version of lechon kawali (crisp pork belly).
Ilocano food is strong, vigorous, robust and the flavors stay with you for a long time. I attribute this to the potent garlic and tangy vinegar flavors predominant in many dishes.
T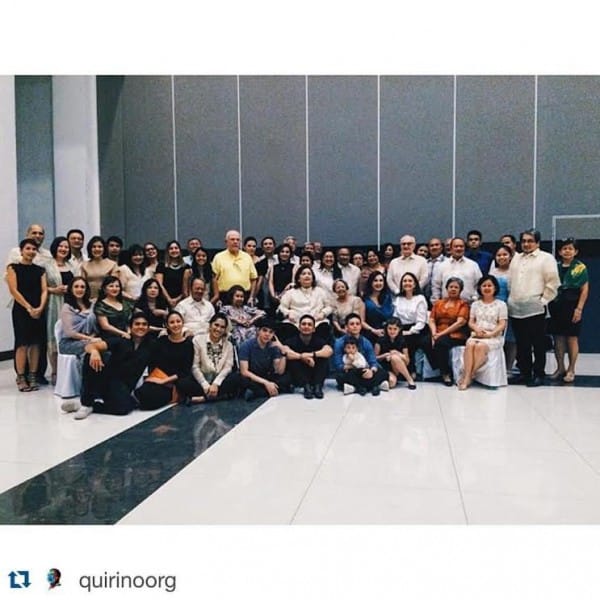 I interviewed our aunt, Atty. Aleli Angela G. Quirino, or Tita Lila, as we fondly call her. She gave me a very informative list of Ilocano dishes which were family favorites, especially the Quirino brothers in their lifetime: Ernesto, Elpidio, Eliseo, Antonio and their sister, Rosa. Read the complete story about Holiday Dishes with Ilocano Flavors is in my feature article of Positively Filipino, a premiere digital magazine celebrating Filipinos. Click here for the story.
Tita Lila had interesting descriptions of Ilocano favorites ranging from Ar-Arosep and Agar-Agar, fresh vegetable seaweeds; Poqui- Poqui, an eggplant dish which was renamed 'Ponki-Ponki' by our grand-aunt Lola Alex, for religious and moral reasons; Pancit Musico, a soup meal served to visiting music bands during town fiestas; Dinaldalem or igado to non-Ilocanos which consisted of different pig parts and innards. Tita Lila recalled the liver is marinated in vinegar, and then cut in cubes. The tampalin (pork belly fat) is fried, crushed and the oil is rendered for cooking while the rest of the pork pieces are chopped, sautéed in garlic, all cooked in the tampalin oil. The pork liver is then boiled in vinegar with sliced onions, seasoned then served. Auntie admitted this dish was tedious to cook, but it was a family favorite and often served on special occasions.
Another cousin, Pacita de Adea D'Arcy mentioned the Poqui-Poqui again when I asked about holiday dishes the family liked. Manang Pacita had fond memories of her mama making this easy eggplant entrée with eggs and tomatoes then serving it to the children on Christmas day.
During our reunion of 3rd, 4th and 5th generation Quirinos in Vigan, it was wonderful to reconnect with family we had not seen in a while and relatives we had not met till then. And always, we began and ended the day and events with food. It was the fabulous combination of food flavors that rekindled family memories of the past and connected them to the present. Check out my complete Poqui-Poqui recipe, inspired by our Quirino family which published on 'The Happy Home Cook' via Positively Filipino. Click here.
Click here for my complete story "Holiday Dishes with Ilocano Flavors" on Positively Filipino. You will find the recipe link to Poqui-Poqui on the article or the recipe follows below.
Photo credits: Quirino clan group photo was taken by The President Elpidio Quirino Foundation (from their Instagram and Facebook pages)
Ilocano Poqui-Poqui - Eggplant Hash with Tomatoes and Eggs
The Ilocano Poqui-Poqui -Eggplant Hash with Tomatoes and Eggs is a classic, beloved family favorite. The eggplants are roasted or broiled, then peeled. Tangy-garlicky flavors are incorporated into the vegetable mixture. Then beaten eggs are poured as the eggplants are on a skillet. This recipe was shared by our Quirino cousin, Gina Adea. Serves 2 as a side.
Ingredients
3

whole

Asian eggplants

or use 1 large Aubergine

1

Tablespoon

patis (fish sauce)

1

Tablespoon

vegetable oil

4

cloves

fresh garlic

peeled, minced

1

whole

onion

chopped

3

whole

large tomatoes

chopped, divided, use 1/2 of chopped tomatoes for eggplants, rest to garnish

2

whole

eggs

beaten

1

teaspoon

salt

1

teaspoon

ground black pepper
Instructions
Roast or broil the eggplants for about 15 to 20 minutes over high heat. When outer skin turns dark and burnt, peel it off.

*Note: To roast in the oven, place in a flat, pre-greased baking tray. Roast in a preheated oven of 400 F for 30 minutes. When done, cool eggplants till easy to handle. Peel off skin.

Mash the eggplants, add the fish sauce. Set aside.

In a medium-sized skillet, heat vegetable oil. After 2 minutes, when oil is hot, sauté the garlic, onions and tomatoes.

Add the eggplants. Slowly pour the beaten eggs.

Cook 6 minutes more till eggs are absorbed and the dish looks dry.

Season with salt and pepper. Garnish with sliced tomatoes.

Hello, Friends! All the images and content on this blog are COPYRIGHT PROTECTED and owned by my media company Besa-Quirino LLC. This means BY LAW you are NOT allowed to copy, scrape, lift, frame, plagiarize or use my photos and  recipe content I wrote, on your website  without my permission. If you want to republish this recipe or content on another website or news article, please ASK my permission, re-write it in your own words and simply link back to this blog to give proper attribution. It's the legal thing to do. Thank you. Email me at [email protected]
Nutrition
Serving:
1
g
|
Calories:
64
kcal
|
Carbohydrates:
1
g
|
Protein:
1
g
|
Fat:
7
g
|
Saturated Fat:
6
g
|
Cholesterol:
4
mg
|
Sodium:
1164
mg
|
Fiber:
1
g
|
Sugar:
1
g
|
Iron:
1
mg
Buy the book on Amazon: "A Statesman and Survivor Elpidio Quirino 6th President of the Philippines" is a book of 125 presidential quotes, inspiring and memorable from President Quirino's speeches and memoirs. Buy the book from my Amazon affiliate page. Click here. Proceeds will be donated to the charities of the President Elpidio Quirino Foundation.
Notes on Nutrition: The nutrition information provided is an estimate and will vary based on cooking methods and specific brands of ingredients used.
Did you like this recipe? I have more classic recipes inspired by my late mother's cooking in my popular cookbook: My Mother's Philippine Recipes. If you're learning how to cook Filipino food or a fan of Philippine cuisine, buy my cookbooks and books on Amazon.com sold worldwide in paperback and Kindle format.
Copyright Notice: Hello, Friends! Please DO NOT LIFT OR PLAGIARIZE my original recipe, stories, photos or videos. All the images and content on this blog are COPYRIGHT PROTECTED and owned by my media company Besa-Quirino LLC. This means BY LAW you are NOT allowed to copy, scrape, lift, frame, plagiarize or use my photos, essays, stories and recipe content on your websites, books, films, television shows, videos, without my permission. If you wish to republish this recipe or content on media outlets mentioned above, please ASK MY PERMISSION, or re-write it in your own words and link back to my blog AsianInAmericaMag.com to give proper attribution. It is the legal thing to do. Thank you. Email me at [email protected]