NYC Bloggers Bake Sale : Share Our Strength for No Kid Hungry by 2015
As an Amazon Associate and member of other affiliate programs, I earn from qualifying purchases.
My sweet, sticky Cinnamon Rolls and I headed bright and early to New York city one Saturday morning in April, to the NYC Food Bloggers Bake Sale at the Brooklyn Flea Market. The Brooklyn Flea generously allowed us to sell our baked goodies all day, in a centrally located large food tent.
So what was the NYC Bloggers Bake Sale all about?
As a Mom, I cannot resist seeing a child cry. Any child, even if not mine, breaks my heart when I see tears. I've seen hunger and pain in a child's face, having grown up in a third world country. It is not a pretty sight. And sadly, has been overlooked.
That is why I did not hesitate when tweets and pleas to help came on the social networks. With open arms, a massive group of foodies, bloggers, chefs and kind souls flung open their kitchen cupboards and got baking.
Out came the mixers, measuring cups, rolling pins and wallets. This time, we were not just baking to share a recipe or for the fun of it. This time, it was for real. Baking pans united all over the country for the Great American Bake Sale.
The outpouring of baked goods from bloggers, sponsors and supporters was heartwarming. I lingered around for a few hours and got to see familiar faces, foodie friends and made new ones. All of us kindred souls in the food world. All of us united by food.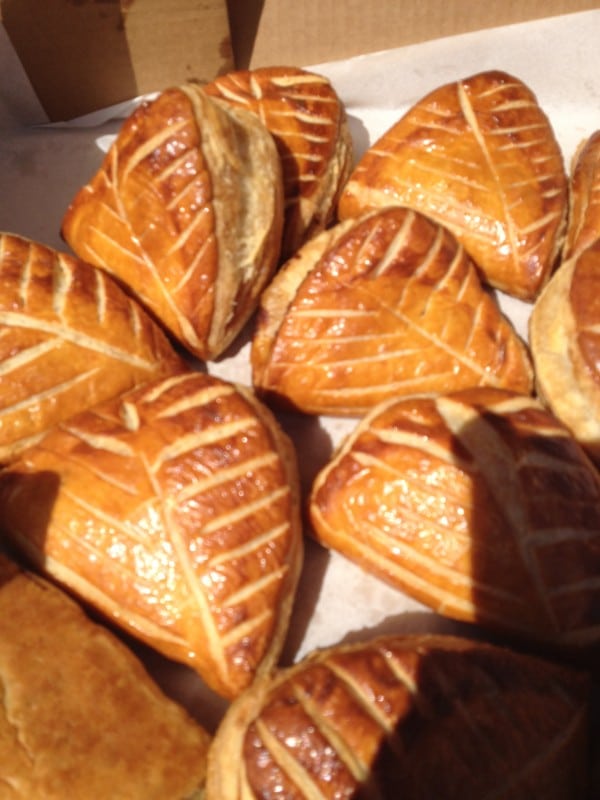 Last we heard, our group raised an unprecedented amount and we're still counting. Donations are still being accepted if you want to help ease a child's pain.
Let's do what we do best. Let's share our strength. Let's do what we can so that "NO KID HUNGRY by 2015" succeeds.
Brooklyn Flea
Joe's Crab Shack
Fondu
Whole Foods
Many thanks to Ken of @HungryRabbitNYC and Lillian of @Sweetsillianah, who organized this successful event and kept the NYC Food Bloggers motivated !
It was a wonderful Brooklyn day for me. Met up with foodie friends who came to donate baked goods!
Here with me are Barb Brilliantes of Wishful Chef and Dina Kuan of Appetite For China.
(This photo courtesy of Barb Brillantes of @WishfulChef .)
For the complete recipe of my sweet, sticky CINNAMON ROLLS, check out my previous post. It's easier than it looks! And so heavenly!