Pineapple Tarts and Lunar New Year Recipes
As an Amazon Associate and member of other affiliate programs, I earn from qualifying purchases.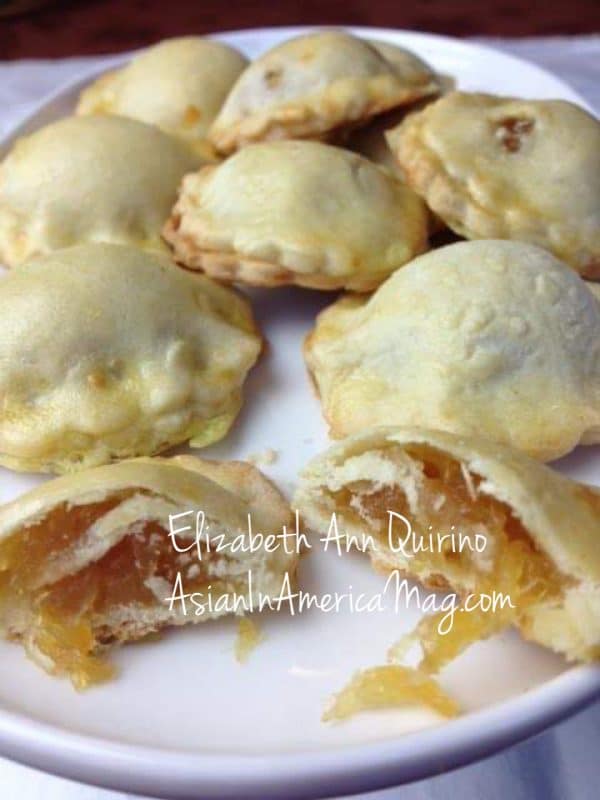 The Lunar New Year is this weekend. Traditionally, this moveable Asian feast, is a time of renewal, celebrations and gratitude for the good things bestowed on us. Most Asians in their respective countries, and here in America, gather their families together, and food is the centerpiece of the event.
Filipinos love to celebrate the Chinese New Year. Pre-pandemic, on a visit back to the Philippines, I was in Manila during this busy season. Traffic snarled everywhere. Families were gathering together. People flocked to the malls, restaurants and hotels. It was like one big party where food was the centerpiece.
Click below, on the recipe names in bold letters, of the dishes I have put together from past Lunar New Year celebrations. I shall be cooking and baking these again, not just for the symbolic meaning, but for the prosperity, good health, and good fortune we all universally crave, especially in these tough times.
Whether you're Asian, Filipino, or a fan of Asian delicacies, enjoying these scrumptious slices of Tikoy with Ube will be a good start to an auspicious new year. These are snacks and merienda fare we'll be enjoying long after the Chinese New Year festivities are over. Lesson learned here – your luck is not going to run out because now you can make your own tikoy and create your own magic and prosperity all throughout the year.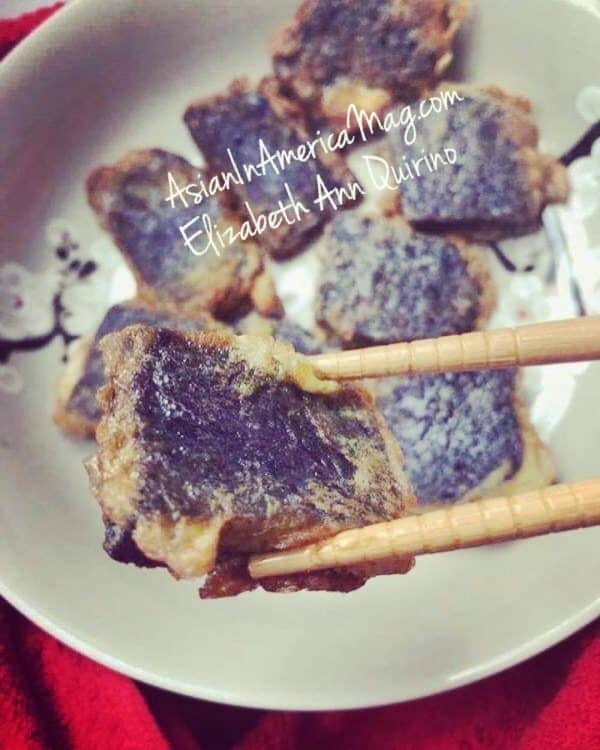 Tikoy to Filipinos or Nian Gao in Mandarin or else Nin Kou in Cantonese is a steamed Chinese rice cake with brown sugar and sweet rice flour. You can cook this in the Instant Pot or stove-top. In the Philippines, an entire steamed cake is given as a gift for the Lunar New Year to symbolize prosperity and good luck.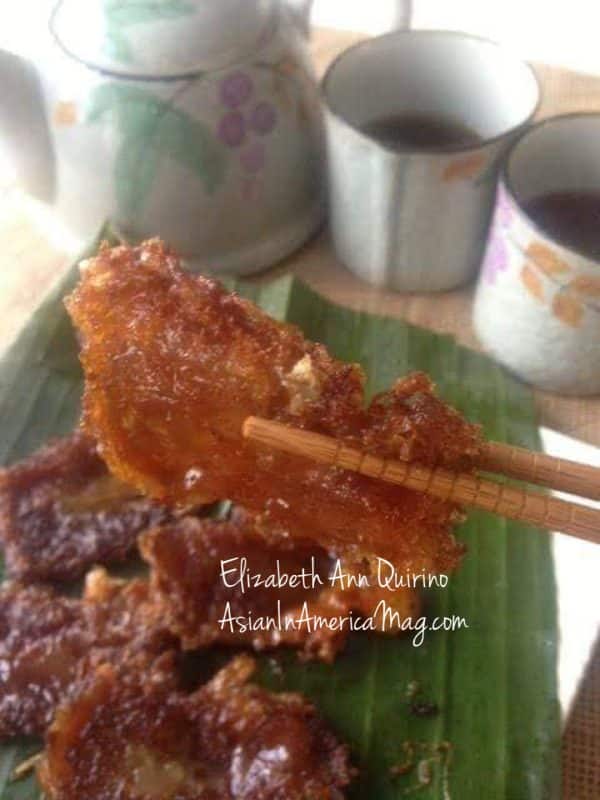 Pancit Canton,a Filipino noodle dish fits all the requirements for a party. It is simple, yet offers an array of flavors. The thick, hefty, wheat Chinese noodles expand and look like lo Mein when cooked. The wholesome yellow noodles are a good backdrop to the savory shrimps, crisp vegetables swirling in a silky slurry of Asian sauces and seasonings . This stir fried noodle dish came together in minutes and it was a festive concoction to behold.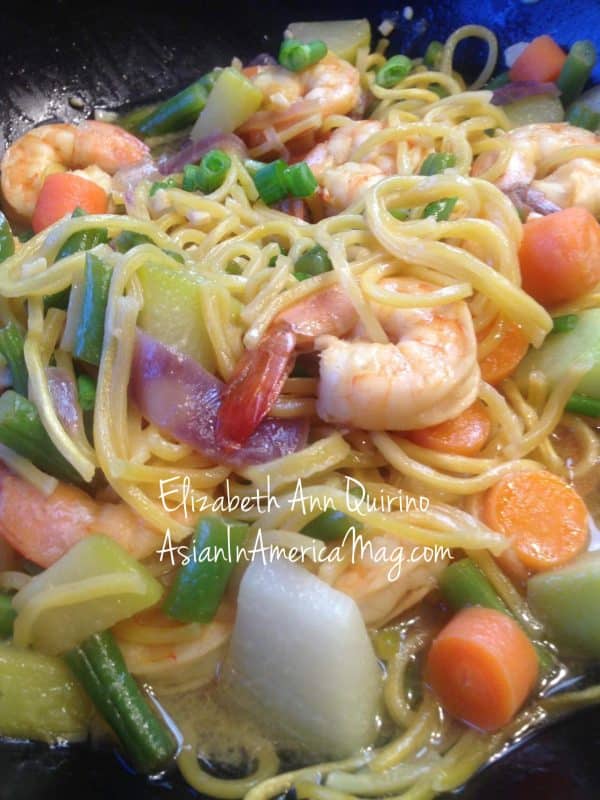 The Filipino Lumpia Shanghai are those crisp, little egg rolls with a ground pork filling mixed in scallions, shrimps, carrots and more. Once you get your hands on a bunch, dip them right away in the accompanying spicy sweet-sour sauce. Cherish the crunch in each bite, enjoy the punch of the spicy Asian sweet-sour sauce. This is a classic in most Filipino homes.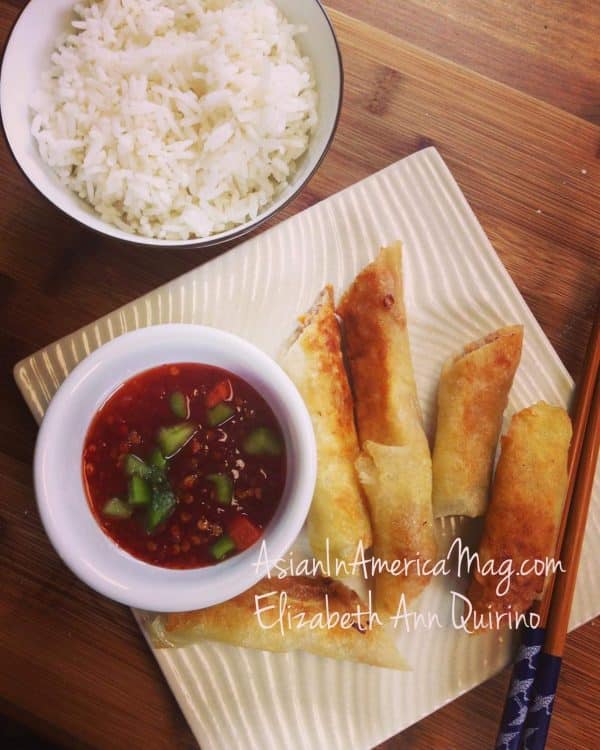 These Asian Braised Pork Ribs with Black Beans are a favorite main dish I cook to celebrate the Chinese Lunar New Year. I was inspired by a steamed pork ribs recipe I learned at a cooking class with Chef Kho Kian Lam. To make the dish even more irresistible, I braised the pork ribs in a sauce pan till they were golden brown.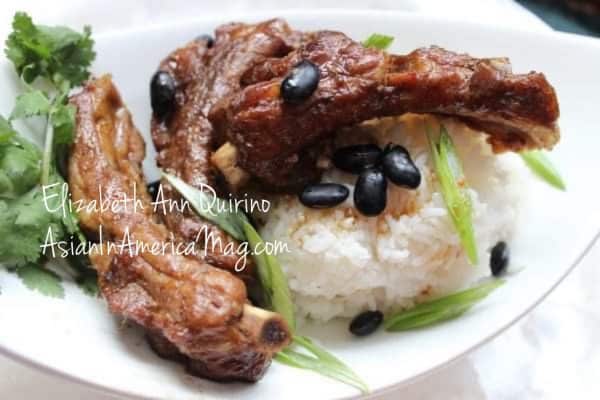 This Chicken with Chinese Sausages is a classic Filipino one-pot meal that can be cooked in a stove-top steamer or in the Instant Pot multicooker. The chicken and vegetables are flavored with ginger, soy sauce, rice wine and seasonings. The smokey-sweet Chinese sausages or lap cheong add an interesting dimension to this wholesome entree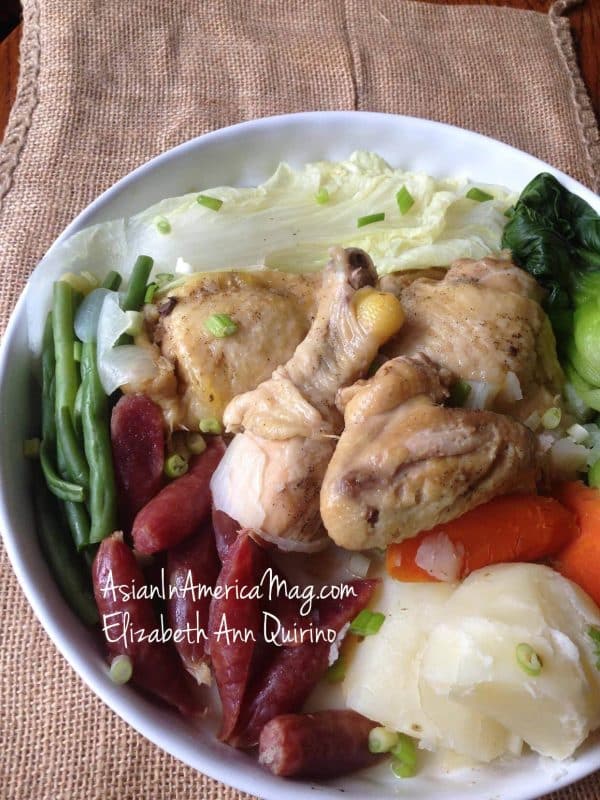 This Char Siu Pork- Chinese Barbecued Pork. restaurant-style will be perfect for our Chinese New Year dinner. The feasting has started at our home, because after all, the Lunar New Year celebration lasts 15 days.
Have you ever enjoyed those shiny, sweet slices of Chinese Barbecued Pork from restaurants ? Did you ever savor this dish with its crisp crunchy roast pieces that transformed into sugary succulence once you bit into it? I'm going to share it with you thanks to a recipe from cookbook author Diana Kuan.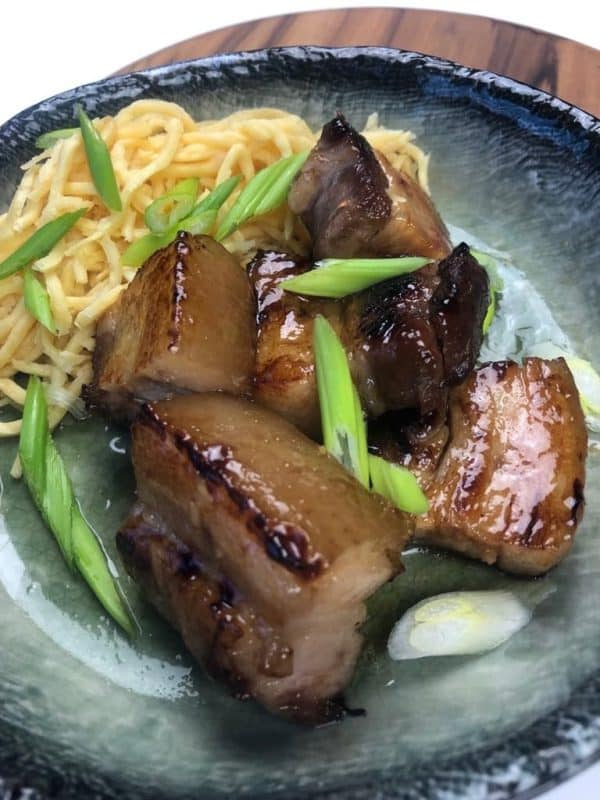 Steamed Fish in Ginger is a Filipino dish with Chinese flavors and one of the easiest ways to cook a large red snapper like this one. If you prefer, use fish fillets for this recipe using the same seasonings and procedure but instead put the stuffing on top. There is something about the combination of ginger, lemon and rice wine that gives fish and seafood that fragrant Asian aroma and right amount of saltiness to this simple, homespun entrée.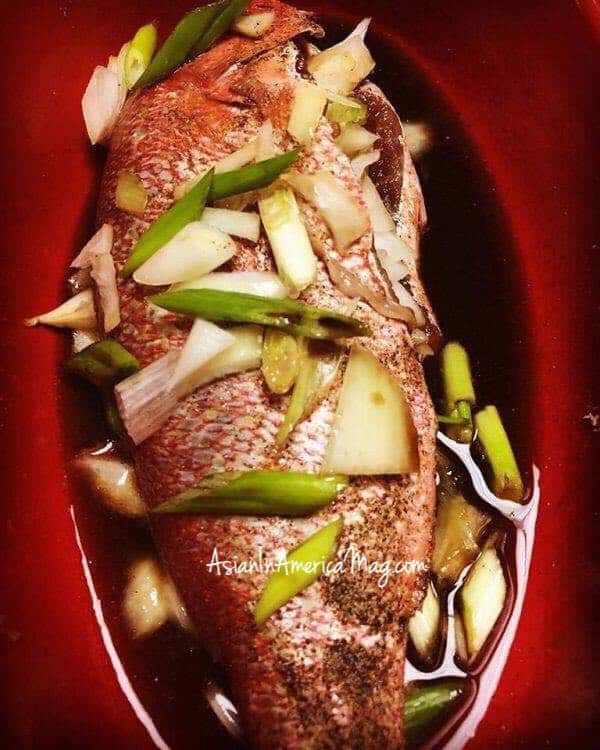 The symbolism for Pineapple Tarts, was best explained by our niece Tsui Chern Cheah who grew up in Singapore. She confirmed they're a traditional Lunar New Year treat in Singapore :
" Pineapple signifies blooming prosperity so we include it in our cooking or pastries." Recipe follows below.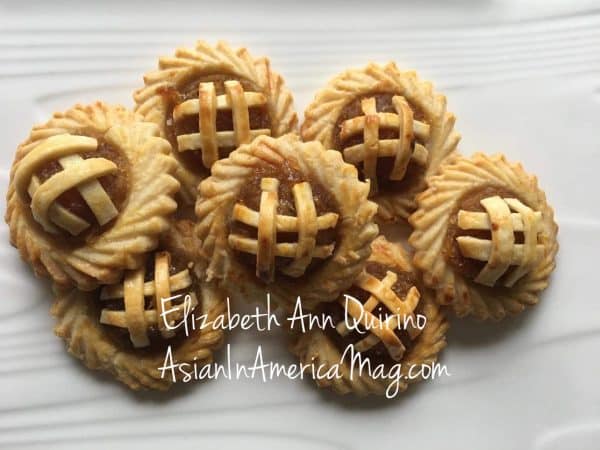 Pineapple Tarts
Pineapple Tarts are traditional, bite-sized pastry treats often served for the Lunar New Year. The original ones from Singapore have a pastry tart shaped like a floral cookie, with the homemade pineapple filling at the center. If you don't have the classic pastry mold, shape them like tiny hand pies. This is an Asian in America blog post by Elizabeth Ann Quirino. The pineapple filling recipe was inspired by the memoir A Tiger In the Kitchen by Cheryl Lu -Lien Tan.
Equipment
Food processor or blender

Stock pot - large

Large Baking Sheets

Round cookie cutters

Rolling pin
Ingredients
For the pastry:
1

cup

chilled unsalted butter

1 ½

cups

all purpose flour

¼

teaspoon

salt

2

whole

eggs, chilled;

use straight from the refrigerator

3

Tablespoons

powdered sugar

2

Tablespoons

cornstarch
For the pineapple filling:
2

cans (20 oz. each)

crushed pineapple;

or use 2 fresh pineapples, peeled, cut in chunks

2 to 3

whole

pandan leaves (screwpine), knotted;

use frozen or fresh

1

long

cinnamon stick, broken in two

2 ½

cups

granulated sugar
Instructions
To make the pastry dough:
In a large mixing bowl, combine the flour, salt, powdered sugar, cornstarch and butter.

Use a pastry blender (or food processor), or else 2 knives to mix till it looks like coarse dough and is the size of peas.

Add the chilled eggs. Continue blending till dough is smooth, and pulls away from the sides of the bowl.

Shape into round discs. Cover in plastic wrap. Refrigerate dough overnight till ready to shape into hand pies.
To make the pineapple filling:
Note: If using fresh fruit, peel and chop the fruit. Process the chunks in the food processor, till consistency is a thick pulp.

In a large work or stockpot, pour the canned crushed pineapple and liquid, (or fresh), and cook over medium heat.

Add the knotted pandan leaves and cinnamon stick.

Bring mixture to a boil. Then lower heat to a slow simmer. Keep stirring and cook for around 1 up to 2 hours till it's a thick, jam-like consistency.

Add the sugar, at nearly the end of cooking, around the last 30 minutes. This keeps the filling from burning if added at the end stage.

Do not leave pineapple unattended or it will burn.

The jam should turn to a dark yellow golden color and has to be thick enough to handle into the pies.
To assemble the pineapple tarts:
Roll out the dough on a floured surface.

Using a round cookie cutter, about 2-inches in diameter, cut the dough into circles. Cut an even number so you can have pairs to make one complete tart.

Fill the center of the circle with about 2 teaspoons of the pineapple filling.

Brush the sides of the dough with egg wash (egg + 1/4 cup water).

Place a second round dough on top. Seal edges with a fork. Continue process for all the other pieces.
To bake:
Pre heat oven at 350 F degrees.

Place the pineapple tarts on parchment-lined baking sheets. Leave a 2-inch space in between.

Brush tops with egg wash.

Bake at 350 F for 12 to 15 minutes.

Brush top again with remaining egg wash. Bake for 5 minutes more till top is golden brown.

Remove from oven and cool on baking racks.
Nutrition
Serving:
100
g
|
Calories:
693
kcal
|
Carbohydrates:
170
g
|
Protein:
5
g
|
Fat:
1
g
|
Saturated Fat:
1
g
|
Polyunsaturated Fat:
1
g
|
Monounsaturated Fat:
1
g
|
Cholesterol:
1
mg
|
Sodium:
149
mg
|
Potassium:
53
mg
|
Fiber:
1
g
|
Sugar:
131
g
|
Vitamin A:
1
IU
|
Calcium:
9
mg
|
Iron:
2
mg
Notes on Nutrition: The nutrition information provided in the recipe links is an estimate and will vary based on cooking methods and specific brands of ingredients used.
Copyright Notice: Hello, Friends! Please DO NOT LIFT OR PLAGIARIZE Asian in America recipes on this blog, my original recipes, stories, photos or videos. All the images and content on this blog are COPYRIGHT PROTECTED and owned by my media company Besa-Quirino LLC by Elizabeth Ann Quirino. This means BY LAW you are NOT allowed to copy, scrape, lift, frame, plagiarize or use my photos, essays, stories and recipe content on your websites, books, films, television shows, videos, without my permission. If you wish to republish this recipe or content on media outlets mentioned above, please ASK MY PERMISSION, or re-write it in your own words and link back to my blog AsianInAmericaMag.com to give proper attribution. It is the legal thing to do. Thank you. Email me at [email protected]