Calamansi Frozen Margarita from "How To Cook Philippine Desserts" Cookbook
As an Amazon Associate and member of other affiliate programs, I earn from qualifying purchases.
It gives me much joy to share my favorite Filipino citrus flavor — the calamansi in this delightful cocktail — a Calamansi Frozen Margarita. The calamansi has a piercing, powerful yet pleasant lime-like flavor and aroma. Calamansi are known as the Filipino lime. In the USA, they grow and thrive in warm climates like California, Florida, Arizona. In the Philippines, the trees grow in backyards and can be found abundant in markets.
This cocktail drink pairs well with Filipino food, Asian cuisine or most mainstream dishes. The sweet, refreshing beverage is made from the mildly-tart citrus calamansi, the Filipino lime. This light, frizzy and sparkling iced beverage is sure to be a hit when you entertain. The complete recipe was featured by The Happy Home Cook on Positively Filipino, the premiere online magazine. Click here to see the link.
If calamansi, whether fresh or frozen concentrate are not available, use fresh lemons instead and the results are just as wonderful.
And if you love sweet endings to meals, then my "How to Cook Philippine Desserts, Cakes and Snacks" Cookbook is for you. You will find 30 all-time favorite Filipino desserts, heirloom recipes from my family which I transformed to modern sweets in my American kitchen. The cookbook is sold on Amazon in paperback or on Amazon kindle. Drool over 30 full color dessert photos in this nearly 100-page recipe cookbook.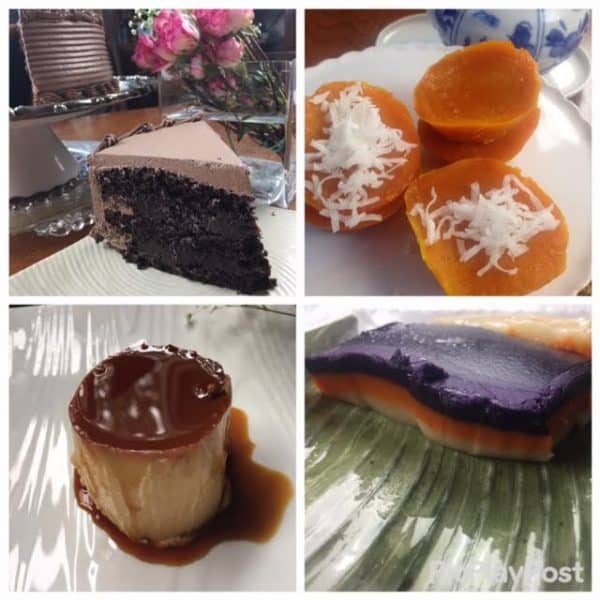 Hello, Friends! All the images and content on this blog are COPYRIGHT PROTECTED and owned by my media company Besa-Quirino LLC. This means BY LAW you are NOT allowed to copy, scrape, lift, frame, plagiarize or use my photos and recipe content I wrote, on your website, films or videos without my permission. If you want to republish this recipe or content on another website, video or news article, please ASK my permission, re-write it in your own words and simply link back to this blog to give proper attribution. It's the legal thing to do. Thank you. Email me at [email protected]