How Anna Bretan Raises a Healthy Family and Does It All: Nurse, Runner, Mom
As an Amazon Associate and member of other affiliate programs, I earn from qualifying purchases.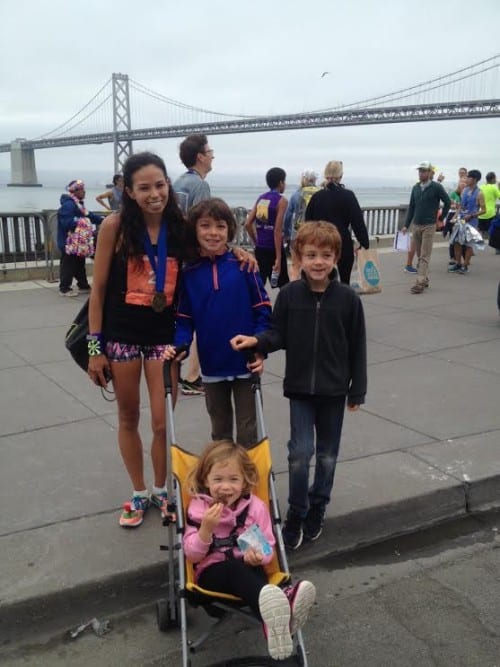 I overheard two young moms talking at the gym one late afternoon after work. They didn't have time to make supper. So both planned to get fast food burgers for dinner for their kids. The irony of it all did not escape me. As moms, we were trying to stay healthy by working out when a free moment opens up. But ending the day with fast food? I was not one to judge. I had been in that position before. Those after-school activities were endless. It was a test of endurance to be able to make a home cooked meal regularly for the family.
And this brings me to the story of Anna Bretan—nurse, runner and young wife/mother. Anna, a nurse by profession from San Francisco is a buoyant blend of energy, good health, compassion, connectedness, warmth and love — all these help her soar over pretty much anything life throws in her path.
How does Anna do it? When does she find the time, the energy and the purpose? What do her kids eat? Her story makes you want to run to the kitchen and clean out your refrigerator. What she feeds her children is a simple checklist for young parents to follow. When she told me her children eat the same meals she has just before a race I was amazed.
As a mother myself, I wondered how this young mom comes out a winner each time. I couldn't imagine how I could do it like Anna did.
Amazing Anna can combine the fusion of body, mind and spirit in one activity. She is good at doing three different activities in different places all at the same time. She is a three-time San Francisco Marathon winner, women's division; she is a nurse by profession; a wife and young mom to three kids all under ten years old.
She is inspiring. When I interviewed her for my column on Positively Filipino, she admitted "One of my stronger races was the SF Marathon because the course was the real deal with hills, turns and winds."
In real life, the hills, turns and winds of her day to day work keep challenging her to run faster and move forward. Her family, the Filipina in her and her holistic approach to well-being is what keeps her on course.
Find out how you can manage a healthy family life, just like Anna. Read more of Anna Bretan's story in my column 'Watch Out World This Is a Filipino' via Positively Filipino, the premiere online magazine celebrating Filipinos globally. Click here "Anna Bretan: Nurse, Runner, Mom On the Move" via my column on Positively Filipino.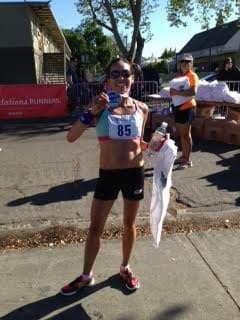 All photos provided by Anna Bretan
Hello, Friends! All the images and content on this blog are COPYRIGHT PROTECTED and owned by my media company Besa-Quirino LLC. This means BY LAW you are NOT allowed to copy, scrape, lift, frame, plagiarize or use my photos and recipe content I wrote, on your website without my permission. If you want to republish this recipe or content on another website or news article, please ASK my permission, re-write it in your own words and simply link back to this blog to give proper attribution. It's the legal thing to do. Thank you. Email me at [email protected]