Asparagus-Beef Stir Fry
As an Amazon Associate and member of other affiliate programs, I earn from qualifying purchases.
Spring is the best season for asparagus here in America and the reason why I look forward to this vegetable this time of year. I had a large bundle so I cooked this Asparagus Beef Stir Fry for dinner. Asparagus are available year round in our local groceries but there's something about those I buy in the spring that enhances any dish and makes it more magical.
But what many are not aware of is that Filipino immigrant workers were the backbone of asparagus farming as well as other crops cultivated on the west coast of the United States.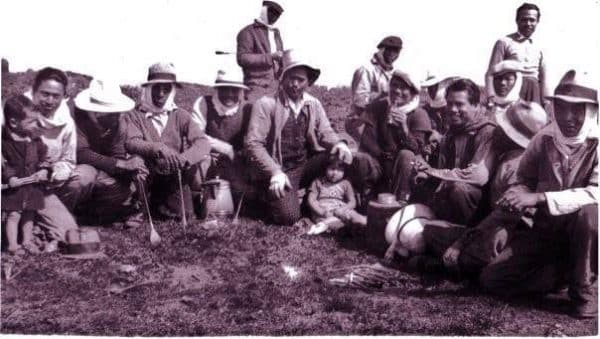 "Ode to Asparagus as the month ends. You are a special crop that grows best on loose peat soil and for many decades harvested by the hard working Filipino immigrants whose earnings for asparagus picking, hauling and commercial packing was the fuel of their own American dream – a car, a home, education for children." — Elena Buensalido Mangahas, Filipino American National Historical Society.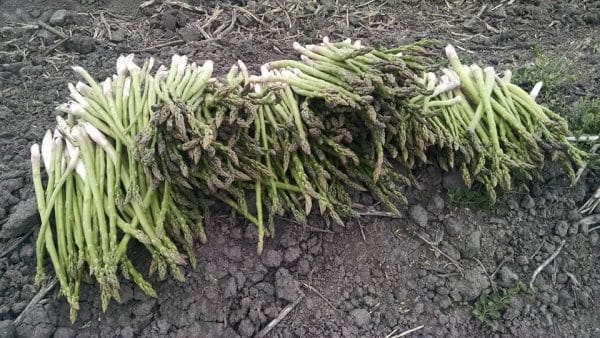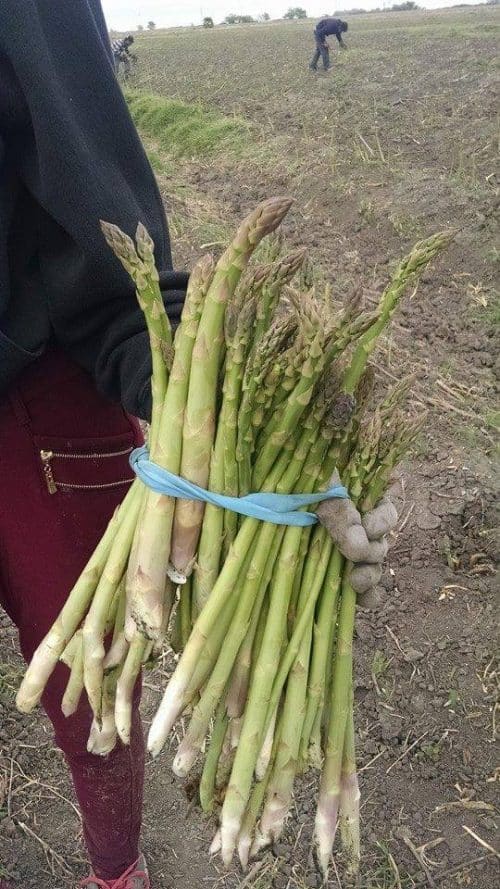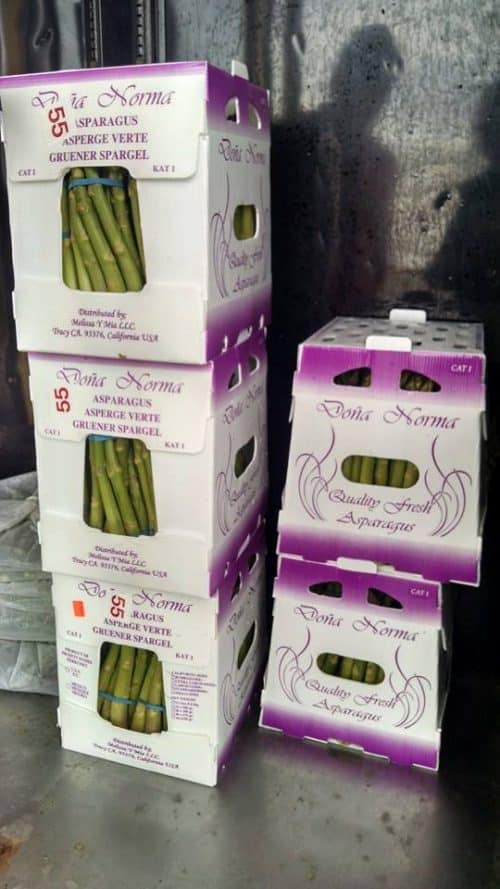 When we lived in the Philippines, my culinary experience with asparagus was limited to the canned white spears, the only ones available then. I had no idea that hardworking Filipino migrant workers in Stockton, California were likely the harvesters of this vegetable.
It was the same for most Filipinos years ago when asparagus was an ingredient specified in a recipe and we were limited to the canned varieties. Back in the Philippines, knowledge about the Filipino migrant farm hands in the States were not well known to my generation. But the time has come to let the world know those long, smooth, silky spears on your table were carefully nurtured, harvested and packed by Filipinos on the west coast.
These days, via Instagram, I see weekend farmers' markets in Manila selling asparagus and I'm glad for that. The green ones I find here in America range from pencil-thin to thick in stem width. I choose the in-between medium-wide ones. But back in my American kitchen, I stared at my refrigerator. I had beef slices and I had asparagus. I knew right away a good stir fry would be best and meant a quick cooking time. I was right. In no time, my skillet yielded one of the most gorgeous, intensely luscious aromas of sweet-savory beef strips that blended well with the earthy-flavored crisp spears. I tossed it together just once more and served it with a bowl of garlic fried rice.
Today, I was reminded it was Pay It Forward Day — a day to show kindness without expecting a return. A day to make a difference in someone's life. Doing something kind should not be confined to merely 24 hours. When we cook and nourish our families daily, we're paying it forward for the ones we love every single day. For me, the best feeling about Pay It Forward Day is when I make everyone around the table smile after a hearty meal like this. With gratitude to the Manongs, the harvesters of vegetables…I am able to do this for my family.
Asparagus-Beef Stir Fry
This easy Asparagus-Beef Stir Fry can be cooked year round because the vegetables and meat are available all the time. But I like to cook this best during spring when I find the fresh asparagus more vibrant and flavorful. This is a quick one-pan stir-fry dish which you can cook easily on a weeknight or family meal on weekends. The beef strips are marinated with a sweet-savory seasonings while the asparagus renders a hearty, earthy flavor when it is cooked. This is an Asian in America recipe. Serves 2 to 4.
Ingredients
1

pound

beef sirloin or skirt steak

sliced in 2-inch thin strips

1/2

cup

thick soy sauce

1

Tablespoon

shao xing rice wine

1

Tablespoon

brown sugar

1/8

teaspoon

sesame oil

2

Tablespoons

vegetable oil

1

whole

onion, sliced

2

cloves

garlic, minced

1/2

piece

red bell pepper

sliced, seeded

1/2

cup

water

10

pieces

fresh asparagus

sliced in 2-inch strips

1/2

teaspoon

salt

1/2

teaspoon

black pepper powder

2

stalks

scallions

chopped, for garnish

for serving steamed rice
Instructions
In a large mixing bowl, combine the sliced beef with the soy sauce, brown sugar, rice wine and sesame oil.

Toss to blend well.

Marinate the beef in this mixture for 30 minutes, covered in the refrigerator.In a large skillet, over medium high heat, add the vegetable oil.

Stir-fry the onions, garlic and bell pepper strips for 1 to 2 minutes till soft.Add the marinated beef strips to the skillet. Pour water into the mixture.

Add the asparagus slices to the beef in the skillet. Season with salt and black pepper. Toss it around.

Cover and continue cooking for 10 to 12 minutes till beef and vegetables are cooked and tender.

Garnish with scallions. Serve warm with rice.

Cook's comments

: You can substitute the meat with chicken or pork tenderloin strips in the same amount and cooking time. It is just as delightful.
Copyright:
Hello, Friends! Please DO NOT LIFT OR PLAGIARIZE my original recipe. All the images and content on this blog are COPYRIGHT PROTECTED and owned by my media company Besa-Quirino LLC. This means BY LAW you are NOT allowed to copy, scrape, lift, frame, plagiarize or use my photos and  recipe content I wrote, on your website,books, films, television shows or videos  without my permission. If you want to republish this recipe or content on another website, video, news article,or media outlets mentioned above please ASK my permission, re-write it in your own words and simply link back to this blog to give proper attribution. It's the legal thing to do. Thank you. Email me at [email protected]
Nutrition
Serving:
1
g
|
Calories:
159
kcal
|
Carbohydrates:
9
g
|
Protein:
1
g
|
Fat:
14
g
|
Saturated Fat:
11
g
|
Sodium:
589
mg
|
Potassium:
96
mg
|
Fiber:
1
g
|
Sugar:
7
g
|
Vitamin A:
1051
IU
|
Vitamin C:
40
mg
|
Calcium:
9
mg
|
Iron:
1
mg