Favorite Filipino Food for Christmas
As an Amazon Associate and member of other affiliate programs, I earn from qualifying purchases.
Some Filipino dishes and desserts are favorites and keep coming back to the table, by popular demand, especially during the holidays. I've put together a list with links to the recipes on this blog. You can enjoy them for the Christmas holidays, the New Year's or any milestone your family celebrates throughout the year. These dishes are favorites because they are timeless and bring the family together.
First on the list, is the Filipino classic favorite Lechon Kawali. Whether it's Lechon Kawali cooked in the Air Fryer, or deep-fried in a skillet, these crisp pork belly chunks, served with the sweet-tangy lechon sauce, and a side of achara (papaya pickles) are always gone in minutes, as soon as it's served. Filipinos love their lechon, and no party or special occasion is without it front and center at the table. Click recipe here.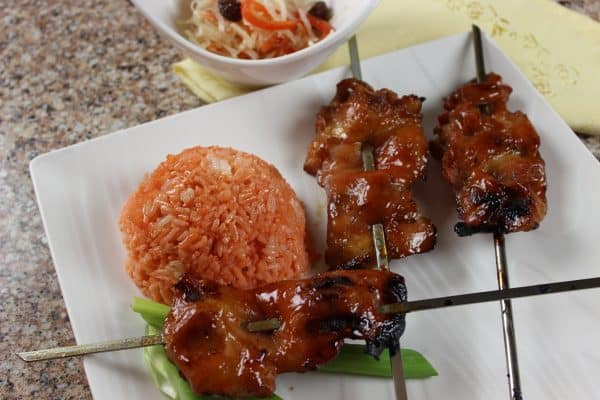 Chicken Barbecue, Filipino-style ranks as a top party favorite. The secret to making it is to marinate the chicken cuts a few hours ahead, or up to overnight. Marinade ingredients are basic Filipino staples in the pantry. When you char-grill them outdoors, be prepared for your neighbors to come knocking, uninvited. So, make a double batch. You've been warned. Click recipe here.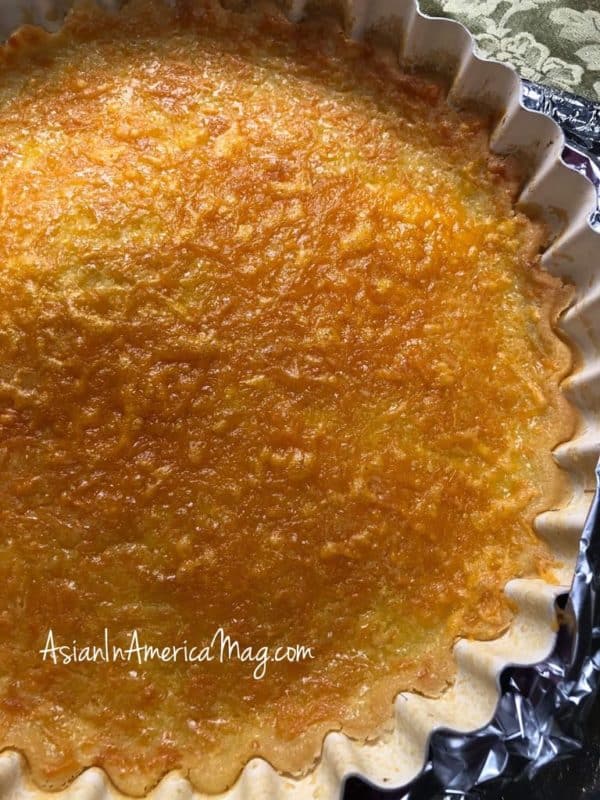 Royal Vigan Bibingka is a thick, rich, sticky rice cake that I recreated after we enjoyed some in Vigan, Ilocos Sur on a trip to the Philippines. This is a rich, and dense kakanin, that's mildly sweet, and has a melted cheese topping. Perfect for merienda snacks during the holidays. Click recipe here.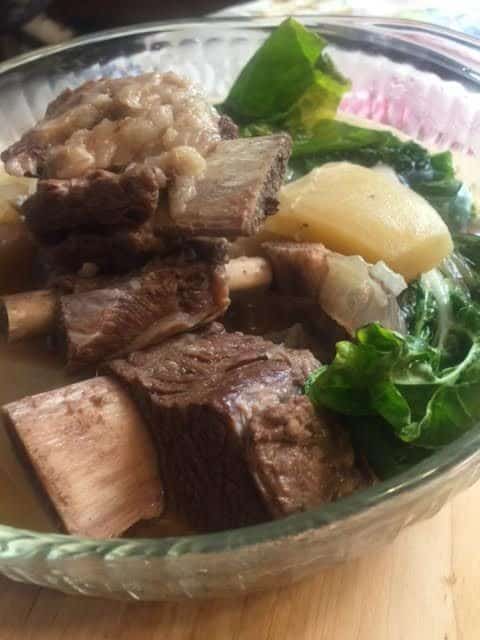 Beef Nilaga is an all-in-one meat and vegetables stew simmered in clear broth, till the beef chunks are fall-off-the-bone tender. Pour the savory broth on steamed rice and it's a heartwarming, filling soup meal for any day. Click recipe here.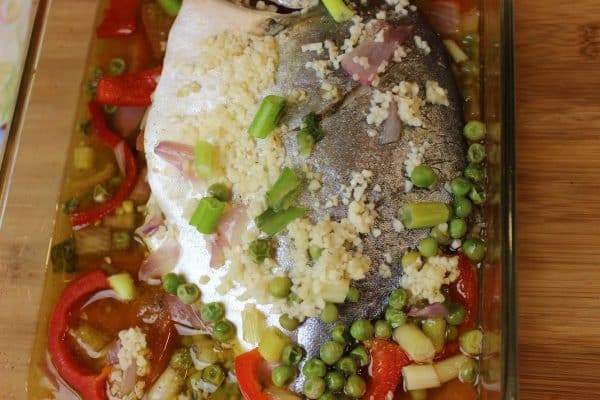 Baked Pompano Fish is a wholesome dish baked with a few ingredients that are probably already in your refrigerator. The savory flavors come from the garlic, onions, ginger, scallions, tomatoes and lemon zest. Click recipe here.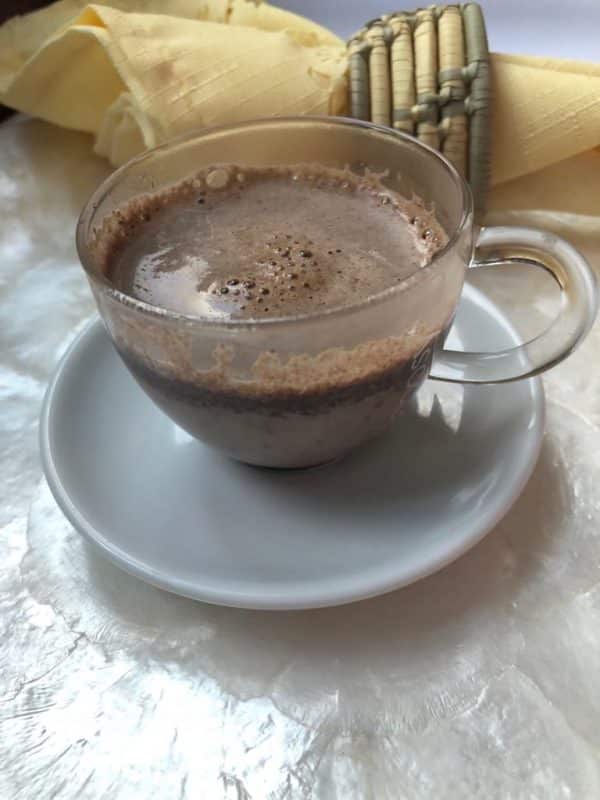 The Filipino Tsokolate – hot chocolate tablea milk drink is boiled in thick Philippine-made cocoa tablets with heavy cream. Serve these warm, paired with favorite cakes or kakanins for merienda. Click recipe here.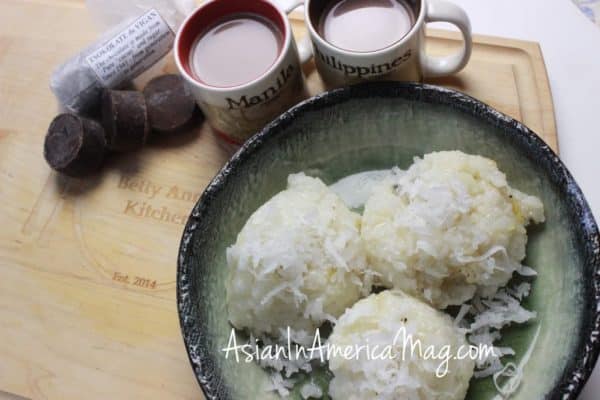 Puto Maya – what is Christmas without the holiday kakanins (rice cakes)? Puto Maya, which originated in Cebu consists of glutinuous rice cooked in coconut cream, then shaped in rounds and sprinkled with coconut strings. This goes well with a few cups of piping-hot Tsokolate. Click recipe here.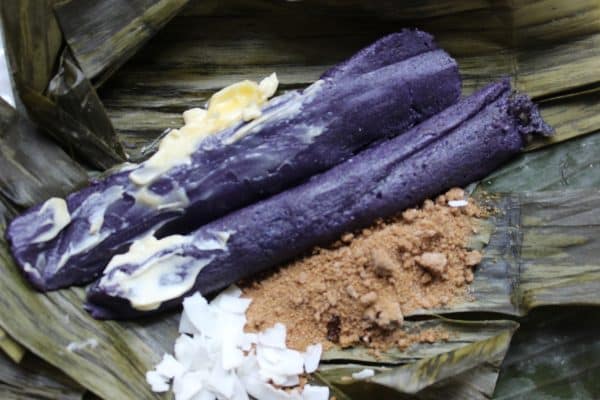 Puto Bumbong – this is my version of the classic kakanin Filipinos enjoy especially after Simbang gabi (dawn masses) when we like to buy these warm, and gooey rice logs from the sidewalk stalls by the church. My version are made with rice flour, ube powder and flavoring, and coconut, then steamed. We roll them in butter, sugar, coconut, and merienda or brunch is like heaven. Amen. Click recipe here.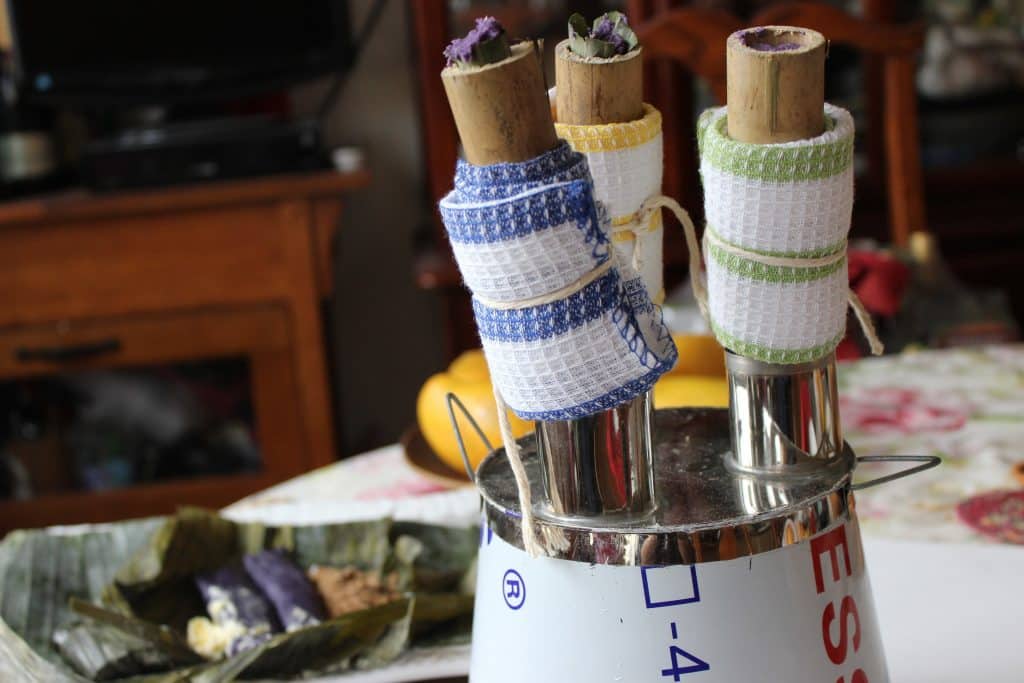 Traditions and rituals are the language of the soul. It is the holiday things we do routinely during Christmas…these are the tiny, solitary blessings that connects us with our Filipino community, whether they are near or far away. It is those traditions that we hang on to, as a reminder of who we are. These are what nourish our spirit during the holidays.
For each of us this holiday season, there will be a million and one real and unimagined demands on our time and energy. And that's okay. But amidst the busy schedules, let's allow ourselves the necessary rest and relaxation that is often elusive these days and difficult to find. One of the best ways to reward ourselves is to take the time to savor what we have right now. And more importantly, let us relish the joys of Christmas with a delicious spread of food, and an abundance of love.
Maligayang Pasko, dear friends!
Merry Christmas !
Notes on Nutrition: The nutrition information provided in the recipe links is an estimate and will vary based on cooking methods and specific brands of ingredients used.
Copyright Notice: Hello, Friends! Please DO NOT LIFT OR PLAGIARIZE Asian in America recipes on this blog, my original recipes, stories, photos or videos. All the images and content on this blog are COPYRIGHT PROTECTED and owned by my media company Besa-Quirino LLC by Elizabeth Ann Quirino. This means BY LAW you are NOT allowed to copy, scrape, lift, frame, plagiarize or use my photos, essays, stories and recipe content on your websites, books, films, television shows, videos, without my permission. If you wish to republish this recipe or content on media outlets mentioned above, please ASK MY PERMISSION, or re-write it in your own words and link back to my blog TheQuirinoKitchen.com to give proper attribution. It is the legal thing to do. Thank you. Email me at [email protected]