Mango Tango Cocktail Drink
As an Amazon Associate and member of other affiliate programs, I earn from qualifying purchases.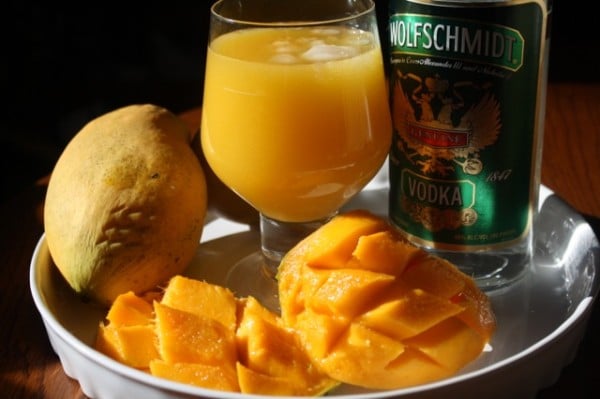 Every now and then I need to come up for air, take a breath and live in the moment. I turn off my devices, unplug from social media and stay glued to reading and writing, while sipping a Mango Tango Cocktail Drink.
Reading recharges and renews me. It also inspires me to carry on after that brief breather.One of the most inspiring reads I've encountered this week was "A Life of Spice" by Monica Bhide. It is a collection of essays on food and life. I was fortunate to receive an advance copy, the Kindle version. There were 130 pages plus gorgeous photos by the amazing Simi Jois. (Book cover photo below was provided by the author).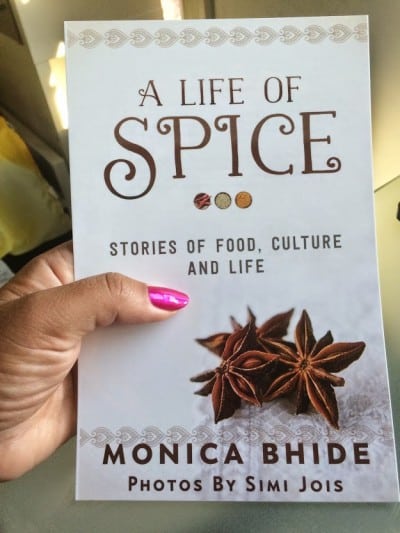 In this book of food essays, through life stories, Monica shares her heart, joins hands virtually with the reader, moves completely expressing her boundless love for food, magnificent wisdom and compassionate intuition. In these essays and stories, readers like me are drawn in. Each of us is called to walk with her stories, along the way finding guidance, support and inspiration.
I have bookmarked many lovely essays I keep coming back to. One of my favorites was "Why I Don't Cook for My Parents". The title tugged at my heart. I realized I never cooked for my parents when they were alive. I knew reading Monica's essays would be heart wrenching for me. In truth, it opened my heart to more than what I expected:
"I cook for my own children, in the hope that I will create similar memories. I cook for my kids in the hope that when they go off into the big, wide world, the memory of their mother's chicken curry, the scent of her caramelized onions with garlic, the whiff of her cinnamon-scented rice pudding will tug at their hearts and bring them back home." (From "A Life of Spice "by Monica Bhide).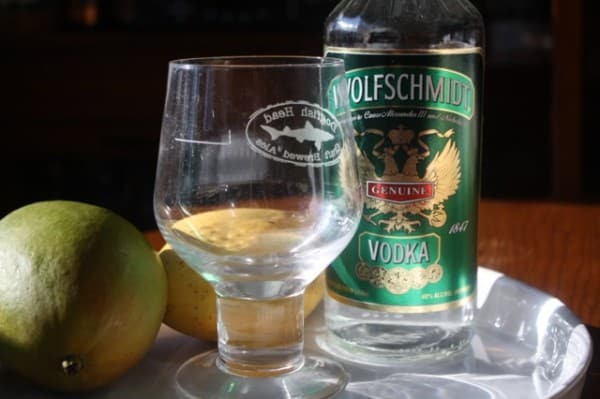 As I read this, I sipped the ice cold cocktail drink I had in my hand. I made a Mango Tango Cocktail from "Modern Spice", one of Monica's cookbooks. This tropical luscious drink fragrantly filled my veins and senses.
I couldn't put the drink or the book down.The sweet mango cocktail rejuvenated me and brought me back to lazy summer memories. Monica's essays invigorated me to write and live. Her essays are recipes for life. They are a cure-all to what ails one's soul at this moment.
Monica's essays make you think. The words make you feel. The stories make you grow. You will want "A Life of Spice" for yourself and another for a good friend, possibly for Mother's Day. Like a well-cooked entree this book sizzles with freshness, is flavored with the right amount of joy and tears, and leaves you wanting for more of the author's thoughtful writings.
Mango Tango Cocktail Drink
Just in time for Mother's day, Cinco de Mayo and any day one needs a drink, here's a refreshing cocktail to quickly stir up for for friends, family and mom. Mangoes are in season here in the USA during spring till about mid July. Find fully ripened, sweet ataulfo mangoes or those large, heart shaped Mexican mangoes for this drink. Serve it with spirits or if you prefer a non-alcohol beverage, omit the vodka and it is just as refreshing. This recipe was inspired by a cocktail drink from "
Modern Spice:
Inspired Indian Flavors For The Contemporary Kitchen" by
Monica Bhide
. Makes one cocktail drink.
Equipment
Blender or Food Processor
Ingredients
1 to 2

cups

ice cubes

for a 12 oz. drink

1 1/2

ounces

3 Tablespoons Vodka, chilled

3/4

cups

mango juice puree

from 1 to 2 fresh ripe fruits (or use canned or bottled puree)

4

ounces

1/2 cup ginger ale, chilled
Instructions
Prepare a tall glass or wine goblet for this drink. Fill the glass with enough ice to chill the drink.

How to slice open a fully ripened mango (I used the ataulfo variety): Hold the fruit vertically, the heavy side on top, the pointed narrow part below. Using a sharp knife, slice the fruit from the middle, as close as possible to the stone-hard pit. You should have two cheeks of mangoes open. Discard the middle pit. Using a spoon, scoop out the sweet mango flesh.

In a blender or food processor, puree the mango flesh scooped from the fruit. Pulse the blender for about 2 minutes till the fruit slices turn to a thick liquid.

In the tall glass, pour the mango puree, ginger ale. Add the vodka. Stir well with the ice cubes till everything is blended. Serve ice cold.

Cook's comments: This was inspired by the original recipe "Papaya-Mango Tango" from 'Modern Spice' by Monica Bhide. If you have a fully ripened papaya, slice open, remove the seeds and puree the inside flesh just like the mango used above. Use 3 tablespoons of papaya puree and 3 tablespoons of pureed mango; add the rest of the ingredients. Mix, chill and serve.

Hello, Friends! All the images and content on this blog are COPYRIGHT PROTECTED and owned by my media company Besa-Quirino LLC. This means BY LAW you are NOT allowed to scrape, lift, frame, plagiarize or use my photos and  recipe content I wrote, on your website  without my permission. If you want to republish this recipe or content on another website or news article, please ASK my permission, re-write it in your own words and simply link back to this blog to give proper attribution. It's the legal thing to do. Thank you. Email me at [email protected]
Nutrition
Serving:
1
g
|
Sodium:
12
mg
About the author: Monica Bhide, is an engineer turned multi-awarded food writer and author of fiction. Her work has published in The New York Times, The Washington Post, Food & Wine, Bon Appetit. She has published three cookbooks: 'The Everything Indian Cookbook', 'The Spice is Right' and 'Modern Spice'. Her fiction can be found in 'Singapore Noir' and 'The Devil In Us". Get to know Monica and what she's writing, cooking or sharing on www.monicabhide.com.
Where to buy: A Life of Spice by Monica Bhide and photos by Simi Jois is available as an e-book on Kindle and print paperback. To purchase the book click on the author's Amazon page. https://www.amazon.com/Monica-Bhide/e/B001K8EQQ0
Notes on Nutrition: The nutrition information provided is an estimate and will vary based on cooking methods and specific brands of ingredients used.
Did you like this recipe?I have more Filipino Instant Pot recipes in my newest cookbook Instant Filipino Recipes: My Mother's Traditional Philippine Cooking in A Multicooker Pot by Elizabeth Ann Besa-Quirino. I also have more classic recipes inspired by my mother's cooking in my popular cookbook: My Mother's Philippine Recipes. If you're learning how to cook Filipino food or a fan of Philippine cuisine, buy my cookbooks and books on Amazon.com sold worldwide in paperback and Kindle format.
Copyright Notice: Hello, Friends! Please DO NOT LIFT OR PLAGIARIZE my original recipe, stories, photos or videos. All the images and content on this blog are COPYRIGHT PROTECTED and owned by my media company Besa-Quirino LLC. This means BY LAW you are NOT allowed to copy, scrape, lift, frame, plagiarize or use my photos, essays, stories and recipe content on your websites, books, films, television shows, videos, without my permission. If you wish to republish this recipe or content on media outlets mentioned above, please ASK MY PERMISSION, or re-write it in your own words and link back to my blog AsianInAmericaMag.com to give proper attribution. It is the legal thing to do. Thank you. Email me at [email protected]