What The Top Favorite Filipino Foods Were for 2015
As an Amazon Associate and member of other affiliate programs, I earn from qualifying purchases.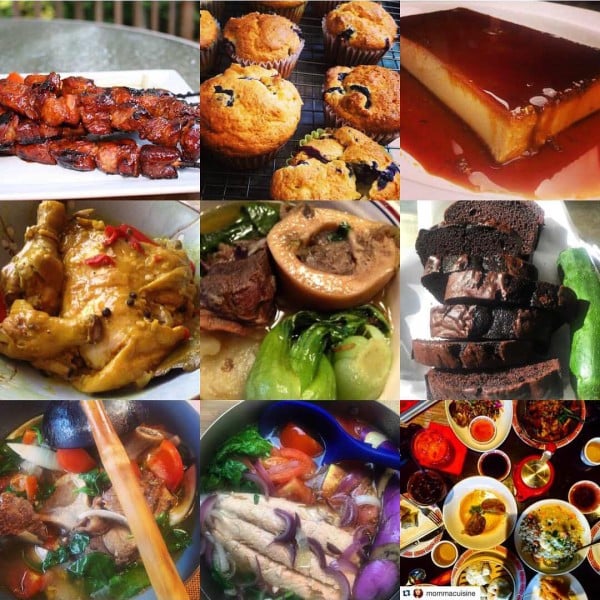 What a nice surprise I got from my Instagram feed. I love it when a social media platform collates and calculates for you what friends liked most in your photos. In my "best of nine from Instagram" for 2015 I found that traditional Filipino food and authentic home cooking recipes ruled my feed. That only means these dishes were the top favorites of my friends who follow my blogs, photos and posts. These photos also match the site statistics of my blog, which reveal what readers keep coming back to – the familiar favorites whether for daily dishes or holiday parties.
Here were the top favorites chosen by friends:
Pork Barbecue, Leche Flan, Chicken Adobong Dilaw (Adobo with Turmeric), Beef Nilaga (Boiled Beef Stew), Beef Sinigang (Beef Cubes in Tamarind Broth), Pesang Salmon (Salmon in Ginger Broth), Chocolate Cake. The verdict was unanimous. What I liked best was that friends and readers picked delightfully delicious dishes which were either charcoal broiled or boiled. Except for the desserts, which we sometimes need to indulge in, I'd like to think we are all maturing in our choices for cooking and eating. Bravo for us, folks!
We are constantly evolving, maturing, changing. It is the way life is. So I find it hard to keep up with New Year's resolutions. It is unrealistic to expect perfection from ourselves and others. I used to get frustrated with my own results, when I failed miserably at keeping resolutions to stay fit and healthy by the third week of January. Nothing is perfect. The best I can do is to be mindful of the health aspect of each dish, as I go along. Is there too much oil in the recipe? Did we eat enough vegetables and fruits today? Did I use all-natural ingredients or support local produce? Did I use organic fruits and vegetables ? Is there too much saltiness to the dish? Am I balancing the amounts of pork, chicken, fish and beef in our meals? This is the best way I can take control of our health issues — by being mindful of every ingredient, every procedure, one dish at a time.
Letting go of unrealistic goals and resolutions frees us to live and love more – ultimately gives us the freedom to be a better person, for ourselves and for those around us.
Happy New Year, dear friends and family! Thank you for giving me your support and friendship year round. Here's to a great 2016 for all of us.
Hello, Friends! All the images and content on this blog are COPYRIGHT PROTECTED and owned by my media company Besa-Quirino LLC. This means BY LAW you are NOT allowed to copy, scrape, lift, frame, plagiarize or use my photos and recipe content I wrote, on your website without my permission. If you want to republish this recipe or content on another website or news article, please ASK my permission, re-write it in your own words and simply link back to this blog to give proper attribution. It's the legal thing to do. Thank you. Email me at [email protected]