How I found Peace in Belenismo sa Tarlac
As an Amazon Associate and member of other affiliate programs, I earn from qualifying purchases.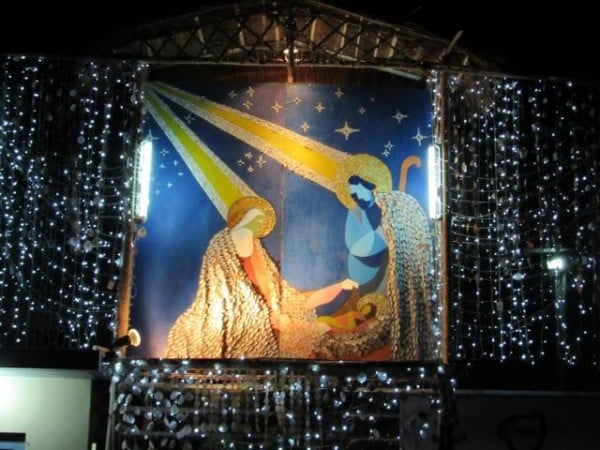 When I visited the Philippines last November, I discovered Tarlac, my home province now had bragging rights to a wonderful holiday spectacle : Belenismo sa Tarlac.
The holiday event was unique to my home province. It was initiated by the Tarlac Heritage Foundation led by Mrs. Isabel Suntay Cojuangco and her daughter Dr. Isa Suntay Cojuangco.
I connected with Dr. Isa, who graciously took time off from her patients in Manila and drove to Tarlac to show us around the belens. But like all social visits, we started the afternoon with food. Dr. Isa treated my family and myself to a scrumptious merienda-cena (a late afternoon snack with dinner entrees) at Nay's House, a restaurant in my home town Tarlac City. In the tradition of Capampangan cuisine, we were served the best — Pancit Palabok (rice noodles), Fresh Lumpia (vegetable rolls in crepe wrappers) with a savory 'paalat' sauce, Tibok-Tibok (or Maja Blanca coconut pudding cake), Putong Puti (Steamed Rice Cakes), and Turon ng Saging (Crisp Banana Rolls).
Dr. Isa told me how Belenismo sa Tarlac started in 2007. The belens are displayed from November to January 6. Those who participate start to think of design concepts as early as June. It is a unifying event. It brings together the community and transcends economic barriers, religious beliefs and political affiliations.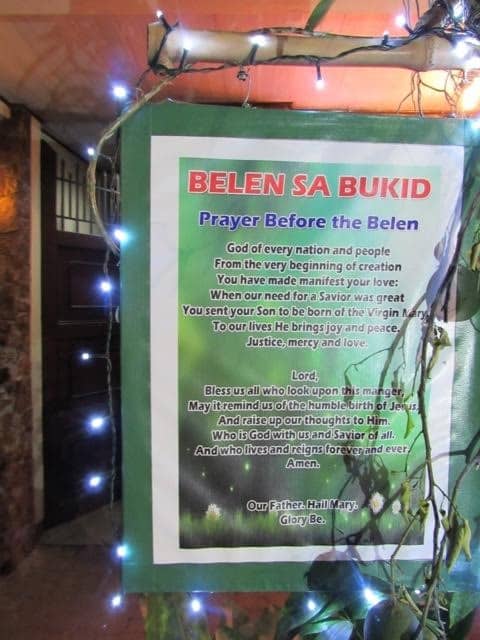 Before Dr. Isa arrived in Tarlac that afternoon, I had a chance to go to familiar sites in Tarlac city to look at the belens in the daytime. Under the bright sunlight, the nativity displays were magnificent. I could see how much work each participant had given to building their belens.
Out of the 42 participants this 2015, the awarding was divided into five categories: Community; Monumental; Church; Grand municipal – participated in by the 17 municipalities and one city and the provincial capitol of Tarlac; and Grand non-municipal – any individual or group is encouraged to join. Prizes are given to the 1st, 2nd and 3rd prize winners of the five categories. "In case of a tie the whole prize is given to the winners,"Dr. Isa stated.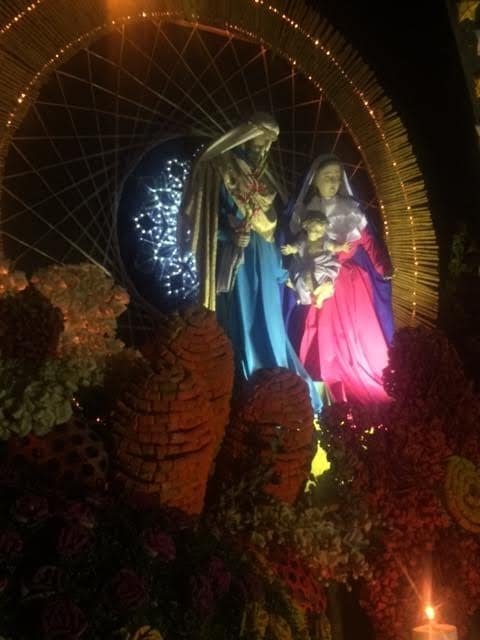 Belenismo also brings together a large group of prominent, artistic authorities from Manila who judge the belens in one single night– at times ending at 2 AM. The judges work for free, for love of community and country, and to promote local tourism.
Dr. Isa mentioned there were challenges in the past 8 years of Belenismo. In 2013, Belenismo had to be cancelled due to a strong typhoon. Funding of prizes has also been an issue, but the Tarlac Heritage Foundation manages to pull through.
The creativity and ingenuity of the Tarlac folks are tested when building each belen. Every nativity scene is customized, but what stands out are the indigenous materials used to build each belen. Manila Bulletin columnist, Mrs. Beth Day Romulo, one of the Belenismo judges said about the materials used : "…masterpieces made of straw, bamboo, paper, plastic, wood, cloth, empty soda cans and bottles, corn husks…"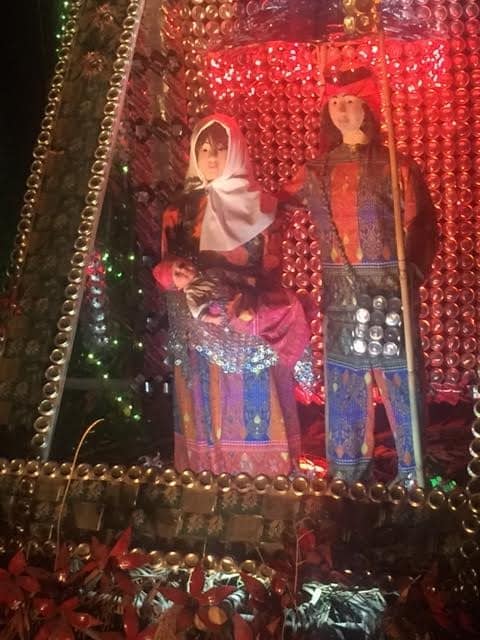 What struck me most about Belenismo was the enthusiasm of every Tarlaqueno. It was the people's pride for Belenismo that shone through continents and made me hear about it all the way in the USA. In her column, Mrs. Romulo described the Tarlaquenos of Belenismo as "amateur designers with little money and plenty of imagination." This sealed the deal for me. I told myself I had to see the nativity displays soon as I made my balikbayan visit.
What I discovered was an eye opener. Belen-building had become the team-building event for my cabalens (townmates), the Tarlaquenos. I couldn't wait to tell friends about this wonderful spectacle that brought my province together — Belenismo sa Tarlac. It was an amazing way to show the world that Tarlaquenos had discovered how to make the world better and brighter through unity, commitment, faith, hope and peace.
To read my full story "My Tarlac Lights Up The World With Belenismo" head on over to Positively Filipino, the premiere online magazine that celebrates Filipinos.
Dr. Isa Cojuangco Suntay took time off from her busy schedule in Manila to drive to Tarlac and show me around the belens of Belenismo sa Tarlac.
In the daytime, the magnificent belen at Maria Cristina Park of Tarlac City looked just as spectacular as it did at night.
All photos by Constante G. Quirino taken during a visit to our home town and province Tarlac, Philippines.
For my complete story "My Tarlac Lights Up The World With Belenismo" head on over to Positively Filipino, the premiere online magazine celebrating Filipinos. Click here.
*For tours of Belenismo sa Tarlac, contact the Tarlac Heritage Foundation at [email protected] or 63-915-537-3827
How to get to Tarlac province: From Manila, the country's capital, Tarlac is approximately 150 kilometers going north, or about a 3-hour drive by car. From Balintawak, take the North Luzon Expressway, exit at the Sta. Ines tollgate in Mabalacat, Pampanga. Take the Mabalacat road and turn onto MacArthur Highway. Then turn right at the Luisita Industrial Park, follow the road signs and mile markers towards the MacArthur Highway, where the first town is San Miguel, Tarlac. To view the belens of Belenismo, it is best to bring your own vehicle.
Hello, Friends! All the images and content on this blog are COPYRIGHT PROTECTED and owned by my media company Besa-Quirino LLC. This means BY LAW you are NOT allowed to copy, scrape, lift, frame, plagiarize or use my photos and recipe content I wrote, on your website without my permission. If you want to republish this recipe or content on another website or news article, please ASK my permission, re-write it in your own words and simply link back to this blog to give proper attribution. It's the legal thing to do. Thank you. Email me at [email protected]